I was very excited when I was contacted by an editor for GreenCraft Magazine (published by Stampington & Co) about having my collage work featured. I was even more excited when my Spring 2017 issue of GreenCraft arrived!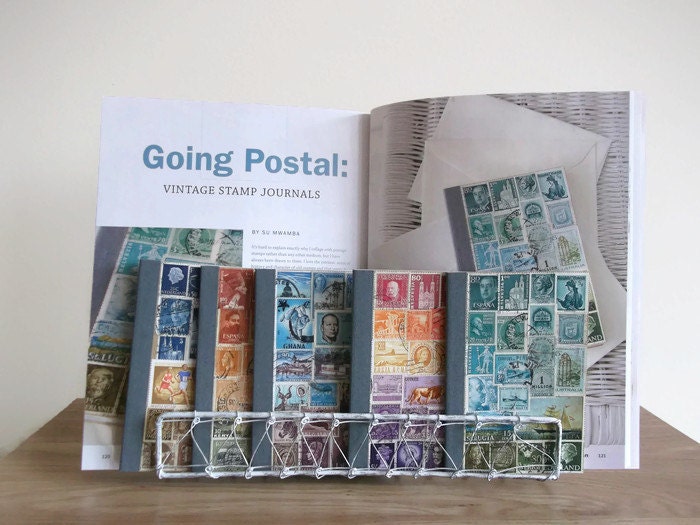 All 5 of the notebooks pictured above are featured in a 4 page article, which also includes the backstory of my TangleCrafts postage stamp collages, and a make-your-own project/tutorial.
I hope you will check out the magazine, as it is packed with awesome eco-friendly craft ideas.  You can also still purchase one of the featured notebooks!  Browse here to see what's left as well as what's new!